Please call (508) 949-3598 to contact our Program
Adult Day Health & Community-Based Services

Update: 01/20/20
Since 1985, the Accord Adult Day Center has offered an array of supportive healthcare, personal needs and recreational services designed to prevent or postpone institutionalization of frail, home-bound elderly or functionally limited adults, in South Central Massachusetts and North Eastern Connecticut.
Accord Adult Day Center provides individuals with the opportunity to remain in their homes and to continue to be active in their community, while providing families/caregivers with the respite services and peace of mind they seek.
MISSION STATEMENT
The Accord Adult Day Center is committed to providing professional and compassionate Adult Day Health Services to our participants and their families/caregivers.
We fully understand the difficulty of this very personal situation and we embrace the opportunity to serving your family. We stride to be a trusted partner in your family's time of need.
MODEL OF CARE
Accord Adult Day Center is designed to meet the needs of functionally; cognitively impaired and/or isolated adults and seniors. Our structured programs provide a variety of social, physical and medically related services and interventions, in a protective and stimulating setting. We coordinate the participants' individualized plan of care with families, caregivers, their primary care physician and other involved support agencies.
Our dedicated professional staff provides the participants with individualized assistance of daily living and medical interventions that they require; under the direction of their own primary care physician.
Please refer to the "Services" tab above for a comprehensive list of services that are available onsite.
For an online brochure please go to the "Contact us" tab.
Proud Member since 2007

The Accord Adult Day Center is Licensed and certified to provide Adult Day Health Services by:
Commonwealth of Massachusetts, Department of Public Health
Commonwealth of Massachusetts, Department of Health & Human Services, Executive Office Of Elder Affairs
State of Connecticut, Department of Social Services.
Service Area Map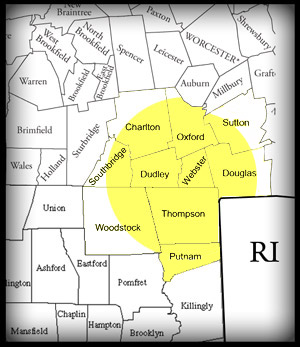 Program transportation services may be limited in some areas. Please contact us to determine availability.